SuperNova Elite Continues Its Hot Run At Penny Stocks
Cha Ching, Cha Ching,
What a week it has been and today I am willing to save you $600 (read more for details)
Yes, I will be the first to admit, the small cap market went sour on us for about a week or two but that's part of trading. We had two or three trades that we ended up selling for a 3 – 5% loss, but that's the key; not letting them get away from us.
Today, one of our main moderators "Tango" put out a pre market alert on BCCI. What followed was truly jaw dropping!
BCCI is up 112% right now and members have sold for over 80% profits as you can see below.
Add in SNTL from today which is up 30% and SuperNova member have had a crack at 140% worth of gains today. (Not to mention 50% from my BMSN alert from yesterday which I gave the free list FIRST before the paid list.) So nearly 200% gains in two days clearly shows the momentum is back with SuperNova Elite and with the small cap markets.
I would like you to take a moment to learn more about me right now.
Click here to read my bio page
If you are ready to take the next step in changing your portfolio, then click here. You will see 3 different packages we offer right now and everything that comes with the program.
I hope to see you soon to help you get on track with making great income in the penny stock and small cap markets.
Jeff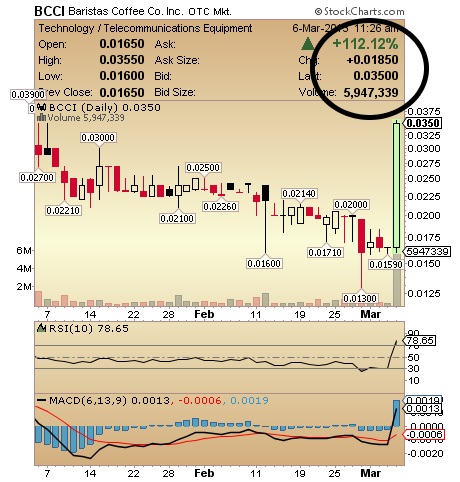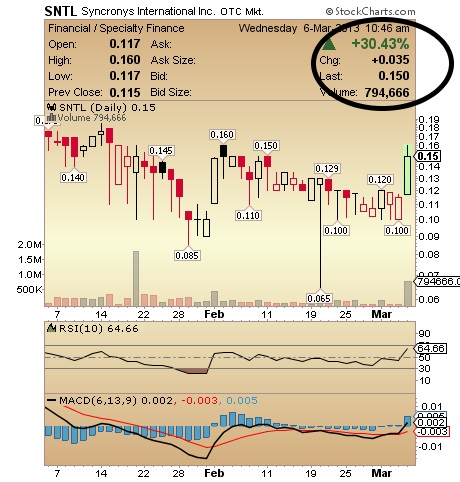 Alert from Tuesday:
Ticker: BMSN
Current: .01
Swing Trade Focus: $.015
Stop: .0088 which is the previous low
Today I will save you $600 every three months!
I told you for my small start up fee I give you all $5,000 worth of my educational video lessons and mentor program. Some of you don't believe me, but take a look at this image below to PROVE that I might even be underestimating the $5,000 value price. This guy "markettaker" is $299 per MONTH, that's a $600 savings PLUS per quarter with my service. Just a FYI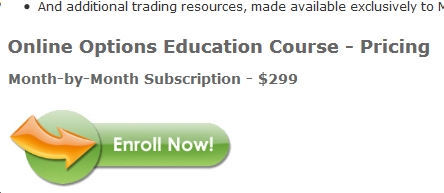 Monday we started off with a 65% alert on  sub penny stock which closed at the high of day
Today we already cashed in on ETRM 11% move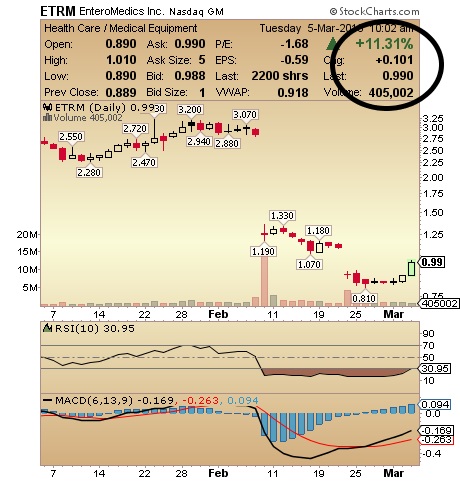 Cheers
Jeff